Monday July 22nd, 2019
beliefs, Biology of Belief, Bruce Lipton, cha, changing beliefs, chateau LaSalle, connect to your soul, create your future by changing your past, create your own life, Deep change, empowerment, english speaking PSYCH-K workshops europe, epigenetics, feedbackforlife, free yourself, happiness, knowing and doing, mariette ham, Mind-body-soul, musle test, peace of mind, power of intention, psych-k, PSYCH-K Advanced Integration, re-write script of your life, Rob Williams, self-esteem, soulwork, stress-free, synchronized brain, Vivia de la Chesnais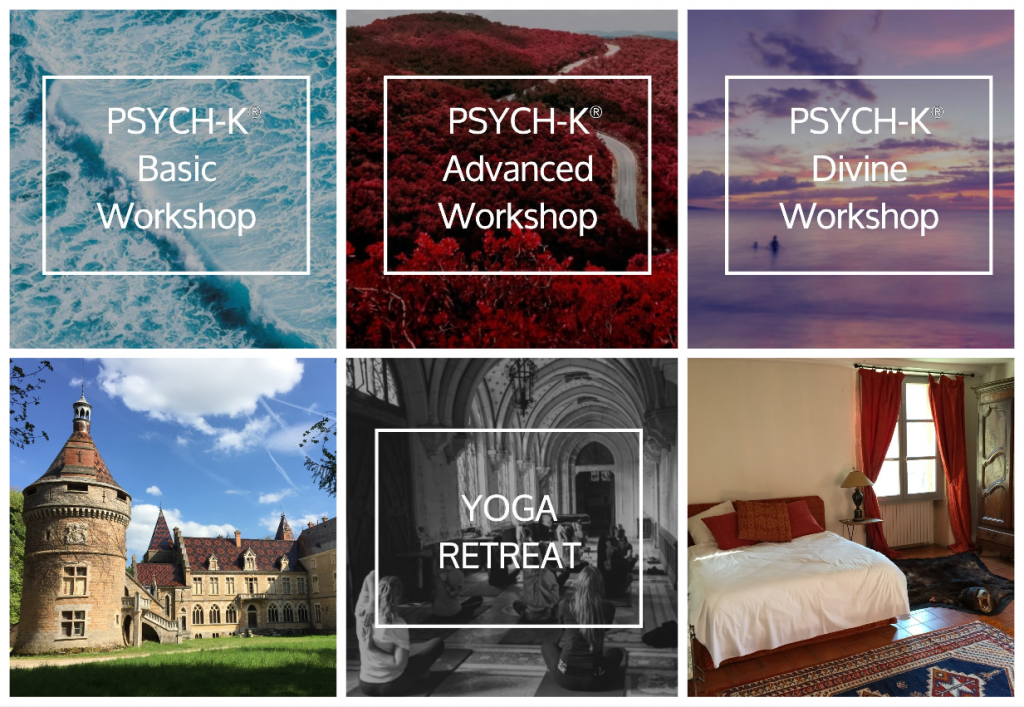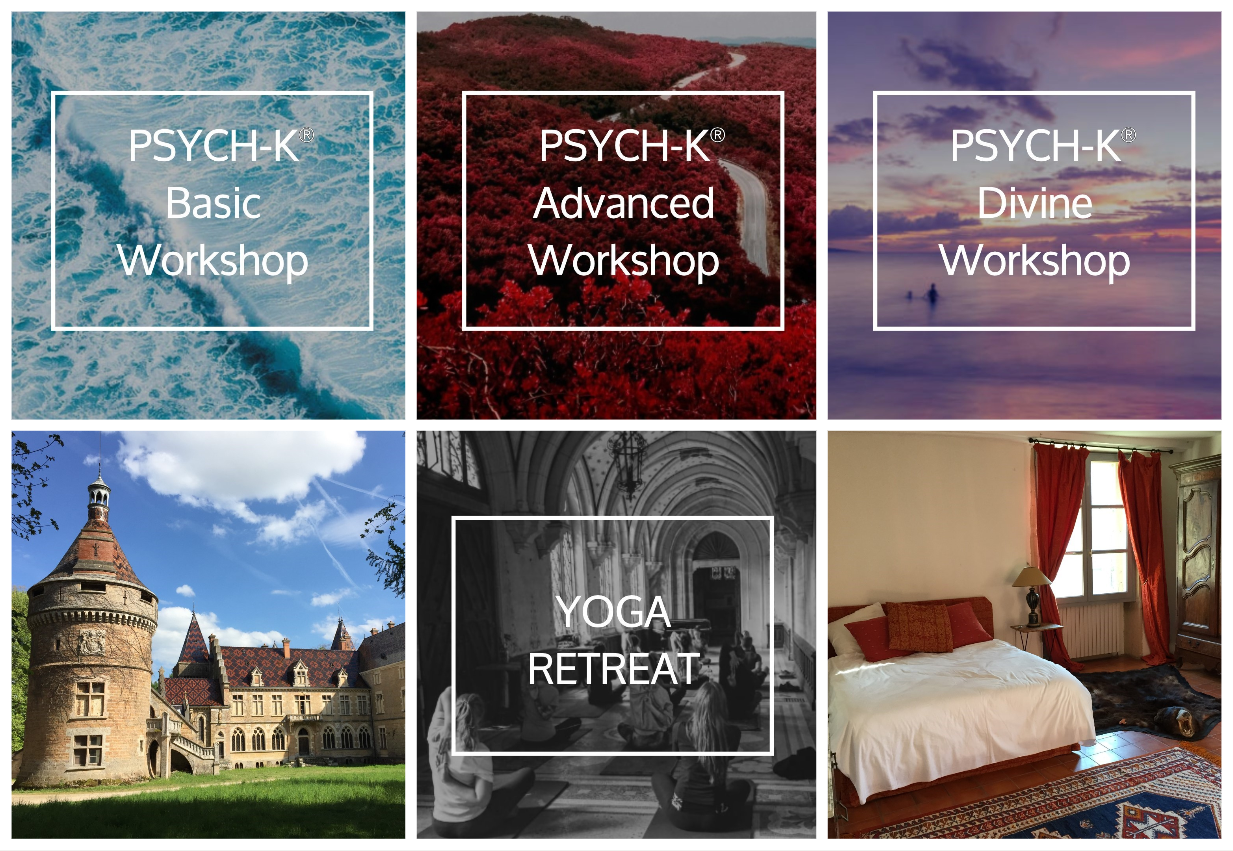 Welcome to GOOD VIBES, the summer edition of the Advanced Integration Workshop
Relax and rewire to come home to yourself.
Spend quality time with yourself and like-minded people in Chateau de LaSalle in  central France! 
"As a Bowen Therapist working with people's bodies, aches and pains, I could not ignore the body-mind connection. Therefore enrolled to the Basic and Advanced Workshops. I did one after the other and it was great. The technique itself is very good because it allows me to go to the root of the problem and because it is fast, I can easily apply it in any situation.
It saves years of psychology."  Andrea Reder, Bowen Therapist
Embrace and expand your full potential this summer! Join us for a unique immersion project and enroll for 1, or 2, or all 3 workshops (Basic, Advanced, Divine)

Dates Advanced Integration Workshop:  22 July: arrival day. Workshop: 23-24-25-26 July 2019.
Instructor: Mariette Ham
Organizator and PSYCH-K Facilitator: Vivia de la Chesnais
Vivia de la Chesnais opens her ancestral home, Chateau de LaSalle in Central France with great hospitality. She is ready to answer any question and does the booking of your stay in the Chateau. Email Vivia at: [email protected]  or call Vivia at:  +49 15 73 511 36 03

Extra: during this Advanced workshop there are detox yoga classes (perfectly combined with the workshop schedule) 

Opportunity: relax 1 day to join the DIVINE Workshop (28-30 July)
Join us in Chateau de LaSalle, to experience this life changing for deep change experience.
Due to limited spaces reserve your spot today!

Book immediately for the Advanced Workshop here at Vivia's website

Or first explore the benefits of this summer retreat before booking  

Reduction: if you subscribe for more than 1 workshop there is a reduction. Check it out here. 

Summer holiday options:
bring your family or friends (there are facilities for groups – also if they don't join the workshops) 

join a detax yogaclass, perfectly combined with the workshop schedule. 
Here Vivia's personal story and motivation to invite me at the Chateau de LaSalle.
"I personally came across PSYCH-K® from listening to Bruce Lipton talks and eventually reading his book 'the Biology of Belief'. I had looked after my daughter who had cancer from the age of 5 month, and was experiencing various burn out issues, that I was trying to resolve through lifestyle choices. It felt like an uphill struggle that was so hard to maintain. I knew it could be mu
ch easier than that! I had already had an experience where I had been on a solo holiday, trying to do some soul searching, and suddenly had a deep understanding of pain and happiness being two sides of the same coin and feeling deep gratitude for all the experiences good & bad, they were all related and ultimately were all LOVE! This understanding changed me immediately for the better, I became relaxed, let go of all the anger I had held on to. This lasted years, I could enjoy and accept my daughters recovery to health without always fearing the worst.
But stresses in life crept their way back in and I had no idea how to change my behavior as easily as I had done the last time.
This is where the majestic method of PSYCH-K® comes in. It is a method to free your mind from self-limiting beliefs and reprogram your mind with supportive ones! It is a fast and easy way to evolve and grow! I resolved more issues in 10 minutes of PSYCH-K® than I did in 2 years of therapy! "