Waarom herbeleven van het verleden niet helpt. Projecteer jezelf in jouw gewenste toekomst en werk naar voren.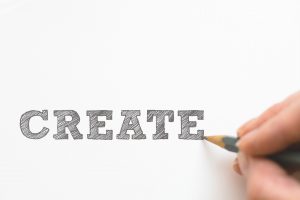 Peter belt me op en vertelt hoe blij hij is dat hij eindelijk de opdracht heeft gekregen voor een uitdagend project. Hij mag de hele marketing aanpak vernieuwen. Zijn presentatie ging zo goed, dat hij direct toestemming kreeg. Hij bedankt me nog eens en vraagt zich verwonderd af hoe ik hem zo snel naar dit succes heb kunnen begeleiden.
De grootste mindshift die mensen tijdens mijn coaching maken, is dat ze beseffen dat het onderzoeken van het verleden een omweg is. Of erger: het belemmert je om iets nieuws te krijgen.
Als je het verleden opgraaft ga je herhalen wat je al weet. Dat herhalen van gedachten, gevoelens, herinneringen die je eerder al onderuit haalden, kost je vandaag opnieuw energie. Terwijl je juist energie nodig hebt om de dingen op een andere manier te doen.
Bovendien betekent herbeleven van oude pijnlijke of moeilijke situaties dat je oude triggers nog sterker maakt: bestaande verbindingen in het brein worden in stand gehouden. Het lukt niet om zomaar uit een oud patroon te stappen.
Hoe kan je uit automatische denkpatronen stappen? Door de vraag "Wat wil je in plaats daarvan"?
Deze vraag nodigt uit tot een andere kijk. Je projecteert jezelf in de gewenste toekomst. Plotseling is je brein uitgenodigd mogelijkheden te zien.

Ik noem dit  'zet jezelf in het nieuwe NU.'
Jouw actie
Wat is NU lastig in je leven, dat je wilt veranderen?
Wat wil je in plaats daarvan?
Noteer wat je kan doen om dit doel stap voor stap te bereiken.
Beslis wat je eerste actie is en doe het nu.
Vaak is het ook nodig om overtuigingen te veranderen in het onderbewuste.

Als je hierbij wat hulp wilt, neem dan contact op voor een individuele sessie [email protected].
Of kom naar een workshop.