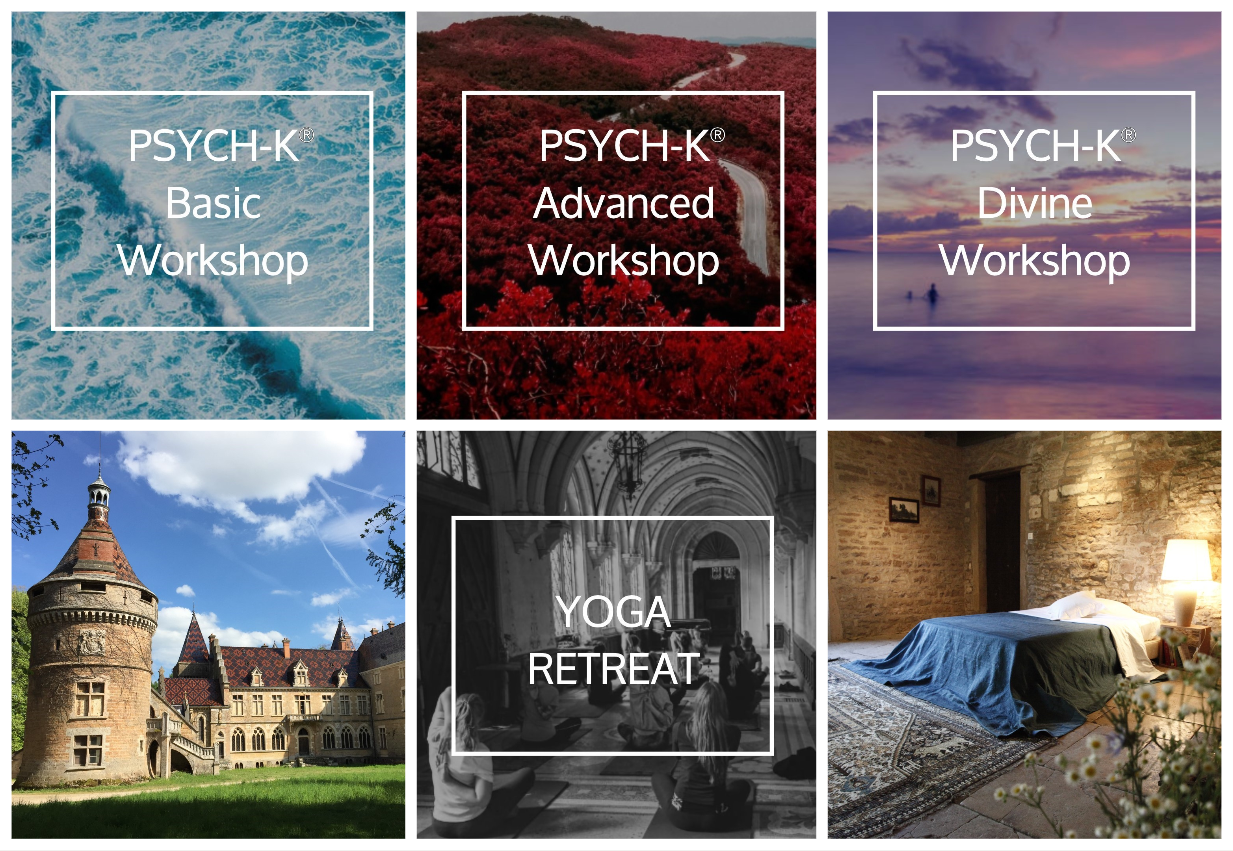 BASIS WORKSHOP PSYCH-K. "GOOD VIBES" – zomervakantie retraite
Deze workshop is onderdeel van een unieke zomer editie.
Volg 1 of 2 of alle 3 de workshops: de Basis Workshop; de Advanced Integration Workshop en de Divine.
Dompel jezelf onder: volg 1 of 2 of alle 3 workshops in 1 reis! 
na de Basis Workshop: relax 2 dagen en doe mee aan de Advanced Integration Workshop  (23-26 Juli); ,met yoga perfect gecombineerd met de workshop tijden;

blijf nog iets langer voor de Divine Integration Retreat  (Vereist: de Advancedgevolgd hebben) (28-30 Juli)
Klik hier voor het volledige schema van de 23 workshops en de yoga 
De voertaal van deze workshop is Engels. Oefenen kan in je eigen taal. 
Als je wilt krijg je het workshopmateriaal in het Nederlands. 
Meer weten?