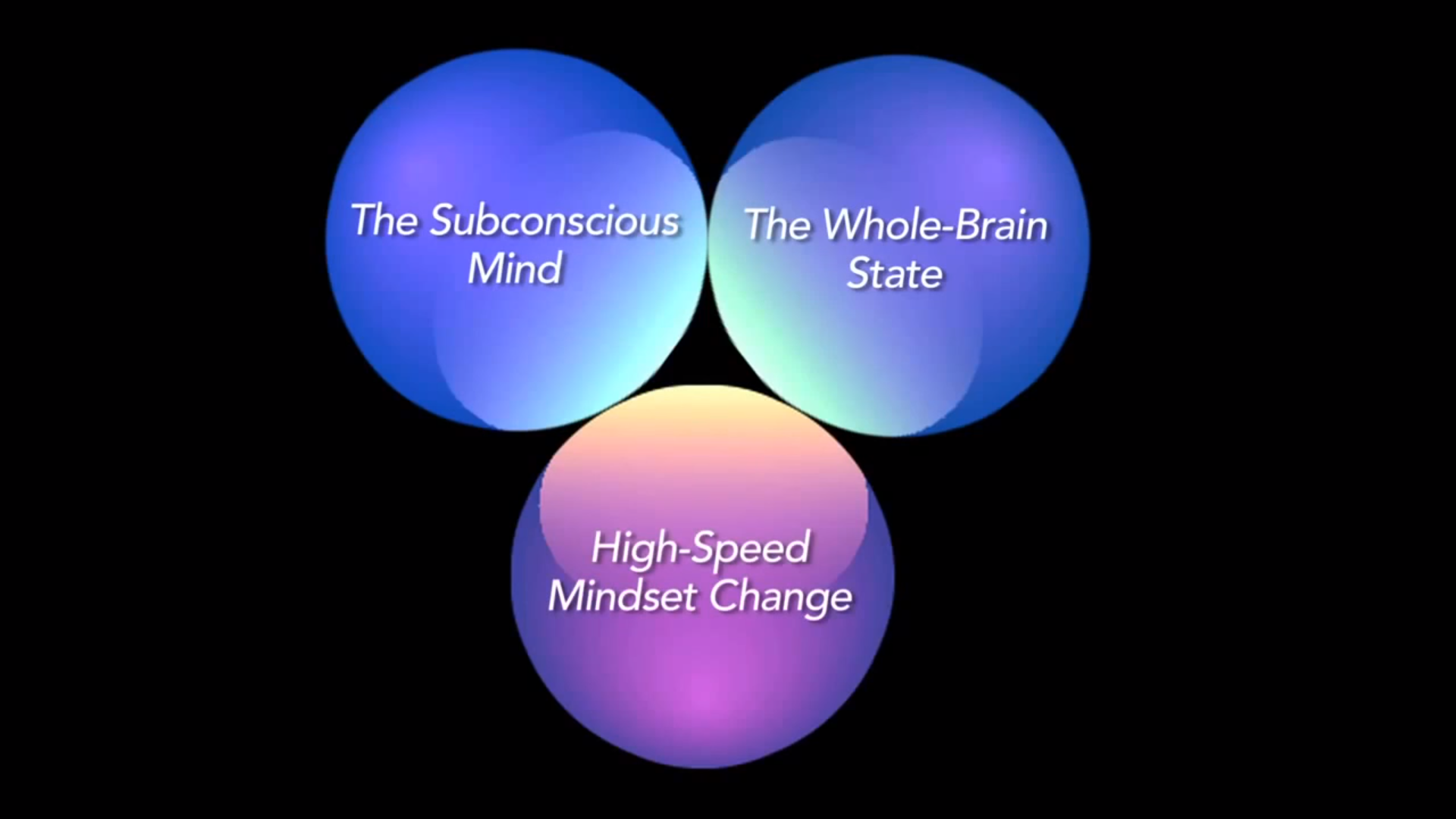 "Nobody can go back and start a new beginning,
but everyone can start today and make a new ending."
Life is meant to be easy.
When you belief life is a struggle, your life will be struggle!
Stress? Tired of pushing yourself without realizing your goals?
The result is stress, anger, or irritation because you do not achieve what you want. Moreover, it makes you tired, or sick.
Obviously Are you looking for something new and effective, after trying so many things? PSYCH-K finally sets you free!  
When you are ready for lasting changes in your life… this is the place to be!
Up to 95% of our thinking and doing comes from the subconscious mind, science tells us. In the PSYCH-K Basic Workshop you learn how to re-write sabotaging beliefs into supportive ones. You immediately learn how to integrate these new beliefs in the hidden area of the subconscious mind. 
You practice the simple yet powerful PSYCH-K transformation processes (through brain synchronization and the mind-body-soul connection). 
Results show already during the workshop, because you work on your OWN goals.
Ater the workshop you have everything you need to be relaxed, to face daily challenges and to achieve your goals… with ease, joy and fulfillment.
Become a PSYCH-K Facilitator for transforming your own issues, to support your friends and family and use it professionally.
For Professionals
Especially for professionals  PSYCH-K proofs to be a valuable add-on (coaches, therapists, osteopaths, energy healers, doctors…). They easily integrate these processes in their practice.
You recieve a certificate, and  a quality PSYCH-K logo for your website. It is the first step to the possibility to  register as a 'Preferred Affiliate' on the global PSYCH-K website.   
Bruce Lipton says "PSYCH-K is one of the most important, efficient, effective and rapid change processes that we have today on our planet."- Dr. Bruce Lipton, 2014. He writes about PSYCH-K in his book "The Biology of Belief" (addendum) and in "The honeymoon effect" (p. 99-100, 126).
You are OK. Embrace it, Know it. Feel it. Show it. 
After the workshop participants tell me: I feel like new. What's their secret?
​They transformed limiting beliefs about themselves and life into supportive and empowering beliefs.
They deleted the triggers that pushed them into painful emotions or non-healthy habits 

Instead of being a victim of hidden obstacles

, they now choose for supporting beliefs and effective behavior.
PSYCH-K is an empowering 'do it yourself' modality
The power of this transformational work is not in the tools or the theory. It is in you and your intention to change and take action.

Forgiving yourself for your imperfections and allowing yourself to receive positive outcomes is often part of the process.
This Workshop is a prerequisite for all other PSYCH-K workshops.
Changing your beliefs? Everybody can learn how to do it
After this 3 days inspirational and practical workshop you will be able to:
Embrace who you are and live your values

Experience peace of mind, resilience and personal strength

Take responsability for your own life

Put your ideas and goals into focused action.
Small groups – effective learning and immediate results
I work with small groups for personal guidance, feedback and support while transforming your own issues. You have ample time to practice and fully master the processes.  Everybody can learn to master these processes. 
Read all about the content of these three days further down.
 

After the workshop you are skilled to:

Release impeding feelings or stress in only a few minutes;

Regain focus and resilience;

Boost your energy and see the beauty in your life;

Create perceptions and beliefs that support your goals and desires;

Get your points across easily and with impact;

Act to make your dreams come true;

Experience harmony and resilience in all aspects of your life;

Live a wholehearted life.
Facilitating yourself and others
After the workshop you can facilitate yourself (self-coaching, self-realization) and others.

Professionals will be able to use it with their clients.
You get a certificate for completing the PSYCH-K Basic Workshop.
Participants tell me they are impressed with their unexpected results:
"I should have known this years before!"

"It is amazing: these processes are so simple and yet so powerful!"

"After a balance the awful pain in my shoulders disappeared. Also my osteopath was surprised"

"So much has been transformed. I never expected these persistent issues to change!"

"My partner told me my thinking has really changed; I am much more positive"

"Finally I feel respected and appreciated at work. My boss acknowledges my talents"

"I found the courage and energy to start my own business. A dream comes true"

"The biggest change is my new awareness: I stopped perceiving myself as a victim. Now I feel free. My life has changed profoundly!"

"I was able to transform fear into courage. Now I dare to speak up. It makes a huge difference in my life!"

"Now I can release stress in the moment. On top of that I know how to delete the triggers that cause my stress."

"A lot has changed: I feel a peace of mind I never imagined possible"

"At last I have the solution for a healthy life. Now I fully enjoy healthy food"

"After all I tried I never expected this result. I regained my humor and feel young. What a relief!"
Content of the three-days Basic Workshop
The PSYCH-K Basic Workshop provides the foundational basis and background knowledge about PSYCH-K® as well as two generic transformational processes called "Balances": the New Direction Balance and the Resolution Balance.
You will also learn a clarification process for the subconscious mind (a specific process using a multi-sensory approach).
And much more!

The first day includes reviewing the concept of PSYCH-K as well as the theoretical background.
You will understand the role of the conscious, subconscious and superconscious mind. During the 3 days you will learn how to align them and use them appropriately.

You will get a demonstration of the New Direction Balance.

Than the participants partner to experience the processes and to practice in pairs. Afterwards we discuss and review the practice to deepen your insights and to improve your confidence and skills.

You will experience how to apply a specific muscle testing process to access the subconscious mind.

You learn how to synchronize your brain to liberate your full potential (the 'whole brain' state).
The second day expands with inspirational background, applications and practice.
You will get a demonstration of the Resolution Balance.

Again the participants pair up to practice. Afterwards there is time to discuss and review the practice.

You also learn how to do the goal clarification process for the subconscious mind.

You learn how to write self-enhancing goal statements that put you into the new desired reality. Already during the workshop you will integrate them and experience your first results.

You will receive 175 powerful belief statements inspiring you to write your own well-formed and compelling belief statements.

The third day is focused on recognizing and understanding your personal typical automatic responses to stress or other limiting feelings and perceptions.
These exercises enable you to release stressfull perceptions within a few minutes and to let go of old automatic emotional reponses. This creates peace of mind with past, present and future experiences.
You will learn how to integrate PSYCH-K in your daily life, using these tools alone as well as with others.
Applications cover all life areas
Personal power and impact 

Tap into the possibilities of abundance in all aspects of your life

Health, resilience and stress release

Grief and loss

Relationships, personally and professionally

Spirituality, wholeness

Self-image and self-love.
Relevance of these skills at work
Consider to ask your employer to pay your workshop. Motivate your request using this information about the relevance of these tools at work:
Stress management (resilience);

Communication: communicating effectively (for quality of service and productivity);

Collaboration: for effective relationships and teamwork;

Personal empowerment: (personal) leadership, commitment, reliability, flexibility;

Resilience: the ability to recover quickly from setbacks;

Fulfillment: Use your full potential (talents).
If you need some help contact me [email protected]
Your investment ​
Your investment for the PSYCH-K Basic Workshop covers three days of intensive learning and practice.
Early Bird (1 month before the start):  670 euro (incl. VAT). In case a company (>50 employees) pays for an employee, the fee is 670 plus VAT.

Regular fee: 720 euro (incl. VAT). In case a company (>50 employees) pays for an employee, the fee is 720 plus VAT.

Only in Belgium: KMO portefeuille. The Flemish government offers 40% subsidies to Belgian entrepreneurs / independents. I am a certified provider.

Register with 2 and receive a 5% reduction

Repeaters pay 150 euro

Fees can vary in different countries.

It is possible to ask for a payment plan.
Fees cover the workshop including drinks and snacks. Lunches, lodging and travel are at your own expense. ​
Extra benefits after attending the workshop  
SOS: you have the right to ask questions to your instructor by email or phone

you can join a Facebook group with your instructor and your peers (tips, Q&A, inspiration, sharing)

you can join a worldwide PSYCH-K platform (tips, Q&A, inspiration, sharing) as well as a GAIA Facebook page 

you receive the official falcon logo for your communications or website

you have the right to repeat the workshop to review the content and to practice the processes

you can attend practice days.
Click here for the workshop calendar

Warmly welcome! Mariette